Bio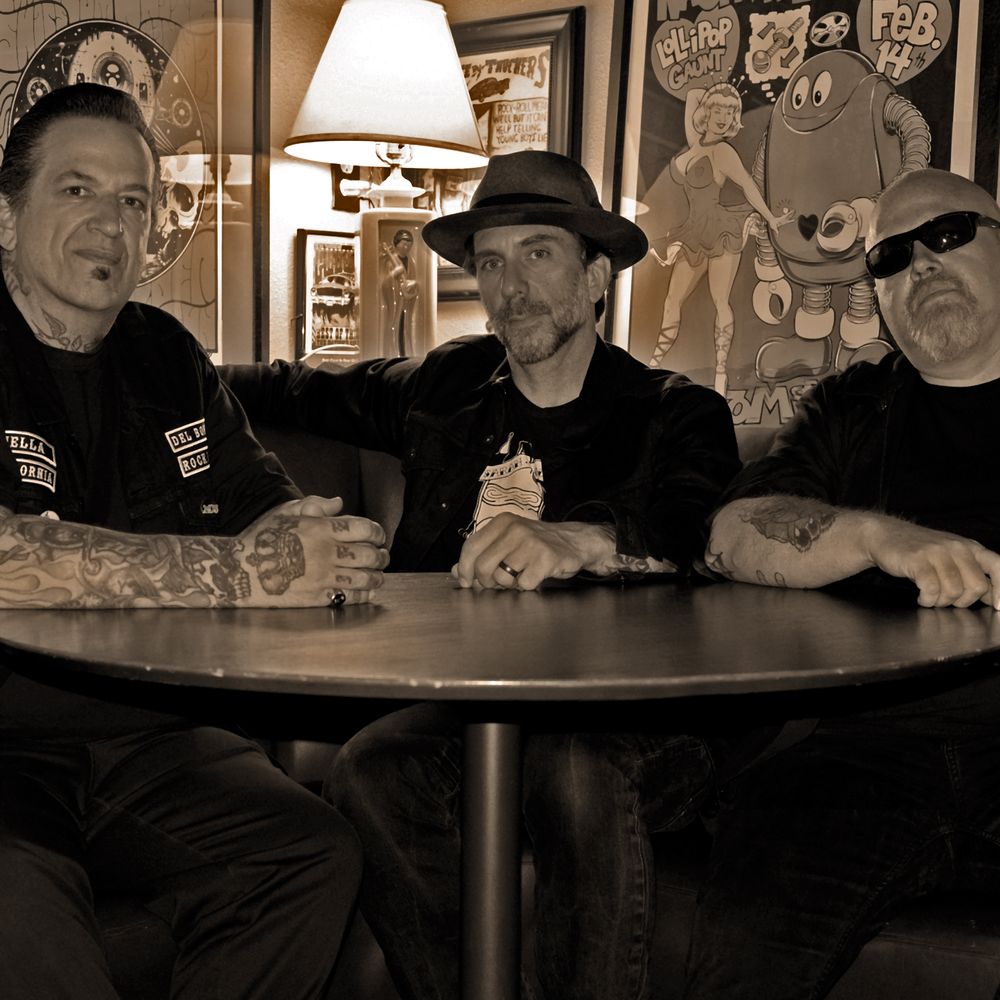 Del Bombers
Real American Music
Del Bombers sound like an electrified jam session between Steve Earle & Jack White on Marcus Aurelius' front porch. Their music is the soundtrack for driving alone along the desolate highways that connect us to our musical roots.
Lost souls and wanderers, outlaws and poets. Del Bombers are rock and roll storytellers whose songs give voice to those living outside the comforts of normal society. Haunting, unforgiving, and often fatalistic, they strive to deliver true, American music with grit and authenticity.  The musical backbone of the band reflects the various genres from which they draw inspiration: from ragtime blues to outlaw country. From the foundations of rock and roll to Tejano border towns.  Either in the studio or on the stage, Del Bombers' high-energy performances illustrates the passion they feel for their music, and pays homage to their musical predecessors. Fronted by Guitarist/Vocalist Stephen Grillos, who brings soaring, powerful guitar solos to support his aggressive, soulful vocals, supported by the foundation of the thunderous rhythm section of Bob James on drums and Hans Hunt on bass. Founded in 1997, Del Bombers show no sign of slowing down. To celebrate their 25th anniversary they are releasing 5 new singles (dropping between June and November) with a 14 song LP releasing on December 1st.
Press photos
Press / Reviews
The Bay Bridged
Del Bombers came up to woo us with Steve Grillos' leading vocals and guitar, along with powerhouse Bob James on drums and Hans Hunt on bass, and their guest player of castanets. Their new song, "Doesn't Really Matter" accentuates Grillos' great guitar riffs and passionate, hard vocals, and is a favorite of this writer.